OurPact's App Organizer is a feature available to both free and paid subscriptions that prevent apps from reorganizing on iOS child devices after OurPact blocks.
After running your child's iOS device through OurPact Connect, the App Organizer icon should appear in OurPact Jr on your child's device: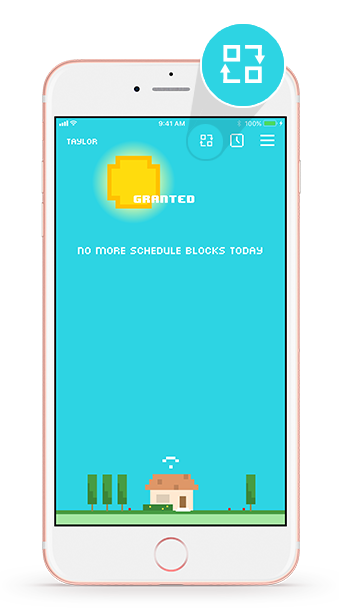 To use App Organizer:
Open OurPact Jr. on your child's device.
Tap the App Organizer icon at the top of their dashboard (see above)
Toggle ON App Organizer
Drag and drop the applications into their preferred locations, as you would on the iOS home screen.
To create folders, drag and hold apps over one another, as you would on the iOS home screen.
Select 'SAVE' in the upper-left corner when finished.
Important Points:
Apps cannot be deleted when App Organizer is enabled. To delete apps, your child will need to toggle OFF App Organizer, then return to their device homepage and delete the app.
When App Organizer is turned OFF, apps will scramble. Once it is turned back ON, the apps will go back to their last saved location.
If a new application is installed, it will go to the end of all the other apps on the final screen. Give OurPact Jr. a bit of time to recognize that this new app has been installed, and then move it to its preferred location in App Organizer.
Need more help? Email us at support@ourpact.com.