Tamperproofing now allows you to lock down the management profile on your child's iOS device, so your child will not be able to remove management from within their iOS device Settings. To install tamperproofing, please repair your child's device using the most updated version of our Connect application on a computer.
During the pairing process, you will now see a screen asking you if you would like to install Tamperproofing: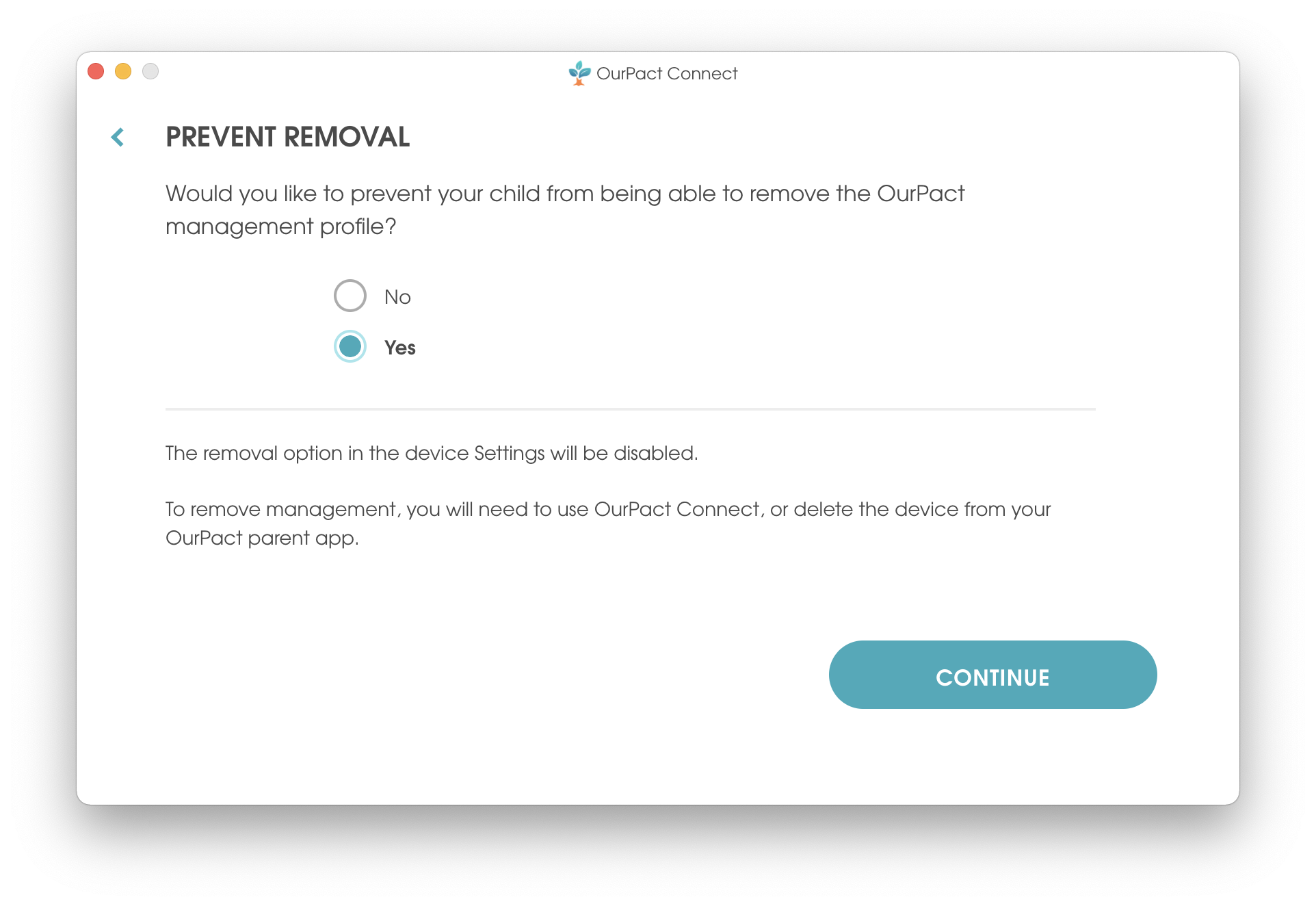 Once pairing through the Connect application is complete, your child's device will be enabled with Tamperproofing!
Please note: Your child will still be able to see the Device Management profile in their device Settings, but they will not have the ability to remove the profile.