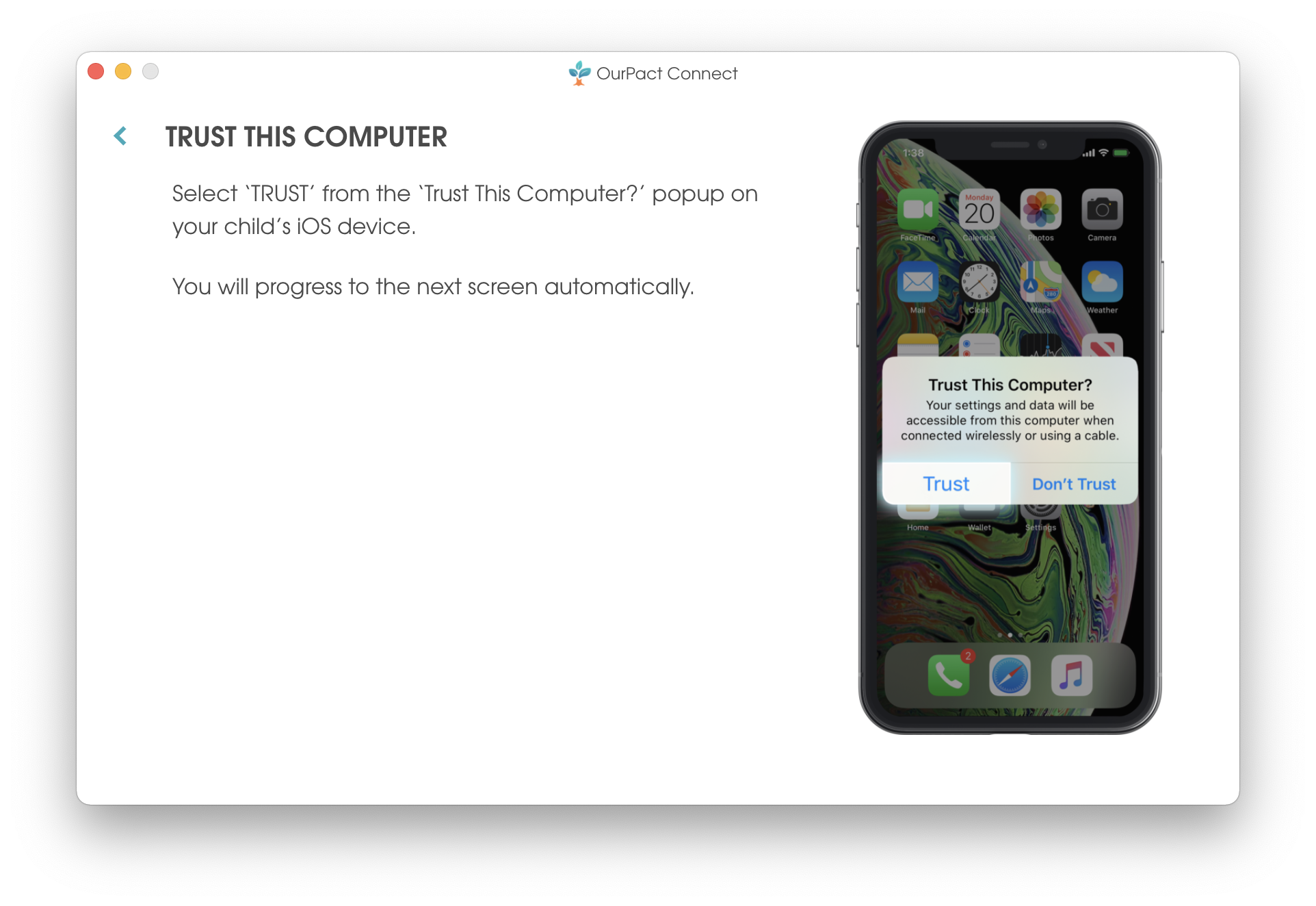 If you are unable to proceed past the "Trust this Computer" prompt in the Connect installation and you are using a Windows computer, please first ensure that your computer is running Windows 10 or newer.
If you're using a Mac for the Connect installation please click here.
If your computer is running at least Windows 10, then please follow these steps:
Perform a software update on your child's device, if one is available; if no update is available, please reboot your child's device
Update or reinstall iTunes on your computer (iTunes must be installed on your computer to facilitate a connection between your child's device and the Connect application)
Try resetting the Trust Settings if your child's device is not recognized by your computer or iTunes: Go to the device Settings > General > Reset > Reset Location & Privacy.
If you are still unable to proceed past the "Trust this Computer" prompt, then please follow these additional steps:
Unplug and reboot your child's device, and make sure it's unlocked when you plug it back into your computer
Switch the USB port (and cable, if possible)
Reboot your computer and re-launch iTunes
Re-launch Connect and accept any updates
Try to proceed through the installation again
If you are still unable to proceed past the 'Trust' prompt, please contact our Support Team at support@ourpact.com