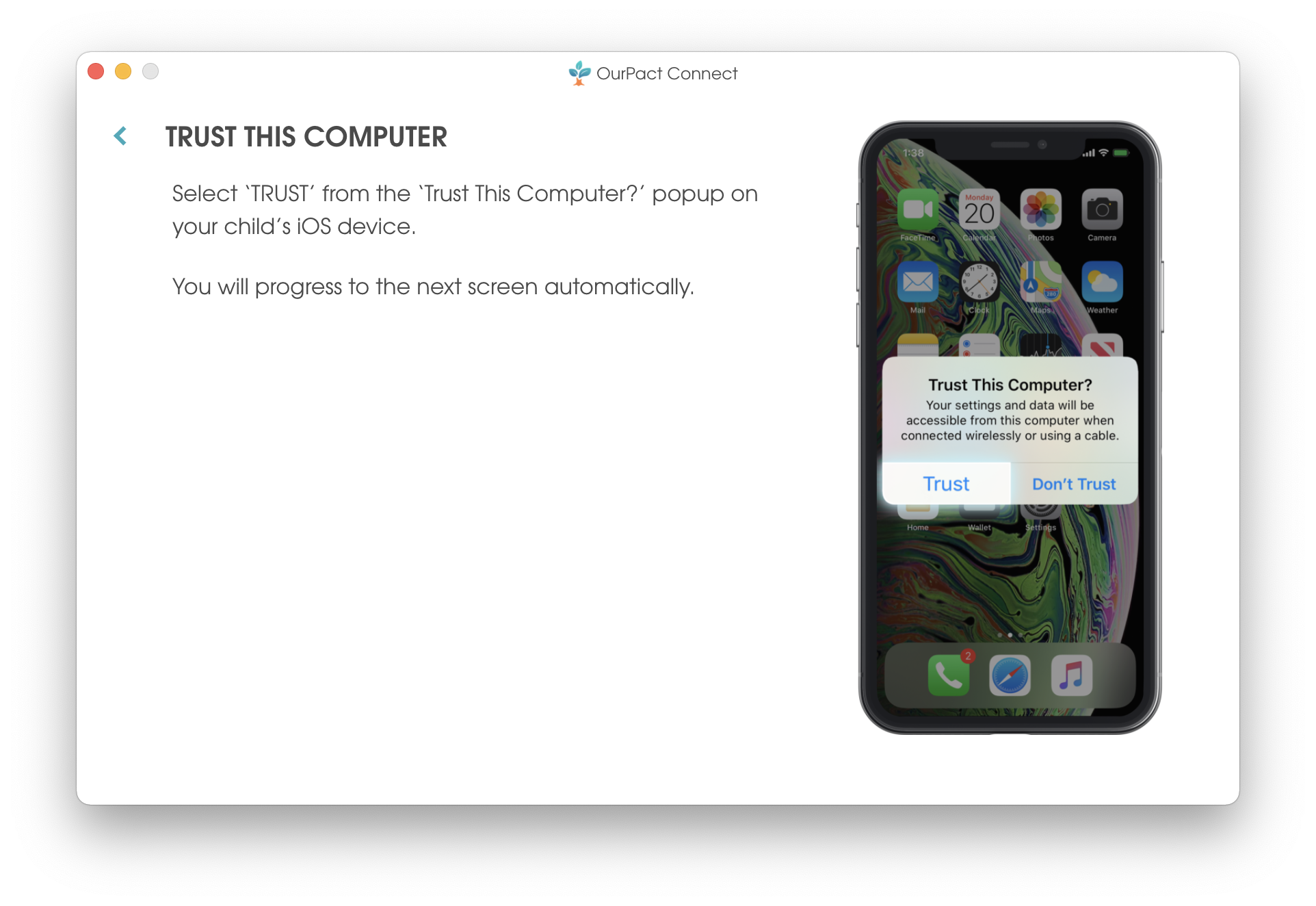 If you are unable to proceed past the "Trust this Computer" prompt in the Connect installation and you are using a Mac computer, please first ensure that your Mac is running Mac OS 11 (Big Sur) or newer.
While you may be able to complete pairing with Catalina, it has shown inconsistent results for pairing. You will see the best results from Macs running Big Sur, Monterey, or Ventura.
If you're using a Windows computer for the Connect installation please click here.
If your Mac is running at least mac OS 11 (Big Sur) then please follow these steps:
Perform a software update on your child's device, if one is available; if no update is available, please reboot your child's device
Ensure your child's device is connected with a USB cable to your Mac

Unlock your child's iOS device and launch Finder on your Mac (you can do a spotlight search for Finder, or launch it from your Mac dock)

If you see a blue button to "TRUST" your child's device, please click this in Finder, and then select "TRUST" on your child's device (as well as the device entry pin, if prompted)
If you don't see your child's device in the Finder menu, please follow the instructions in this article.

Wait for the computer/device sync to complete, then close and re-launch OurPact Connect and try again to complete the installation
If you are still unable to proceed past the 'Trust' prompt, please contact our Support Team at support@ourpact.com