How to pair iOS child devices to your OurPact account:
iOS child devices must complete installation through OurPact Connect on a Mac or Windows computer.
Navigate to connect.ourpact.com in Chrome, Safari, or Firefox on a computer (Internet Explorer or Edge does not support installation)
Download the appropriate version of OurPact Connect, depending on your computer type
Launch the newly downloaded Connect application from your Downloads / Applications
Follow the on-screen instructions to run your child's iOS through the OurPact Connect installation. We've included a visual guide to help get you through Connect below!
------------------------------------------------------------------------------------------------------
Start by selecting 'Pair' and iOS for the device type, and connect your child's device to your computer using a USB cable.
(If you're pairing your child's Android device, please follow these instructions.)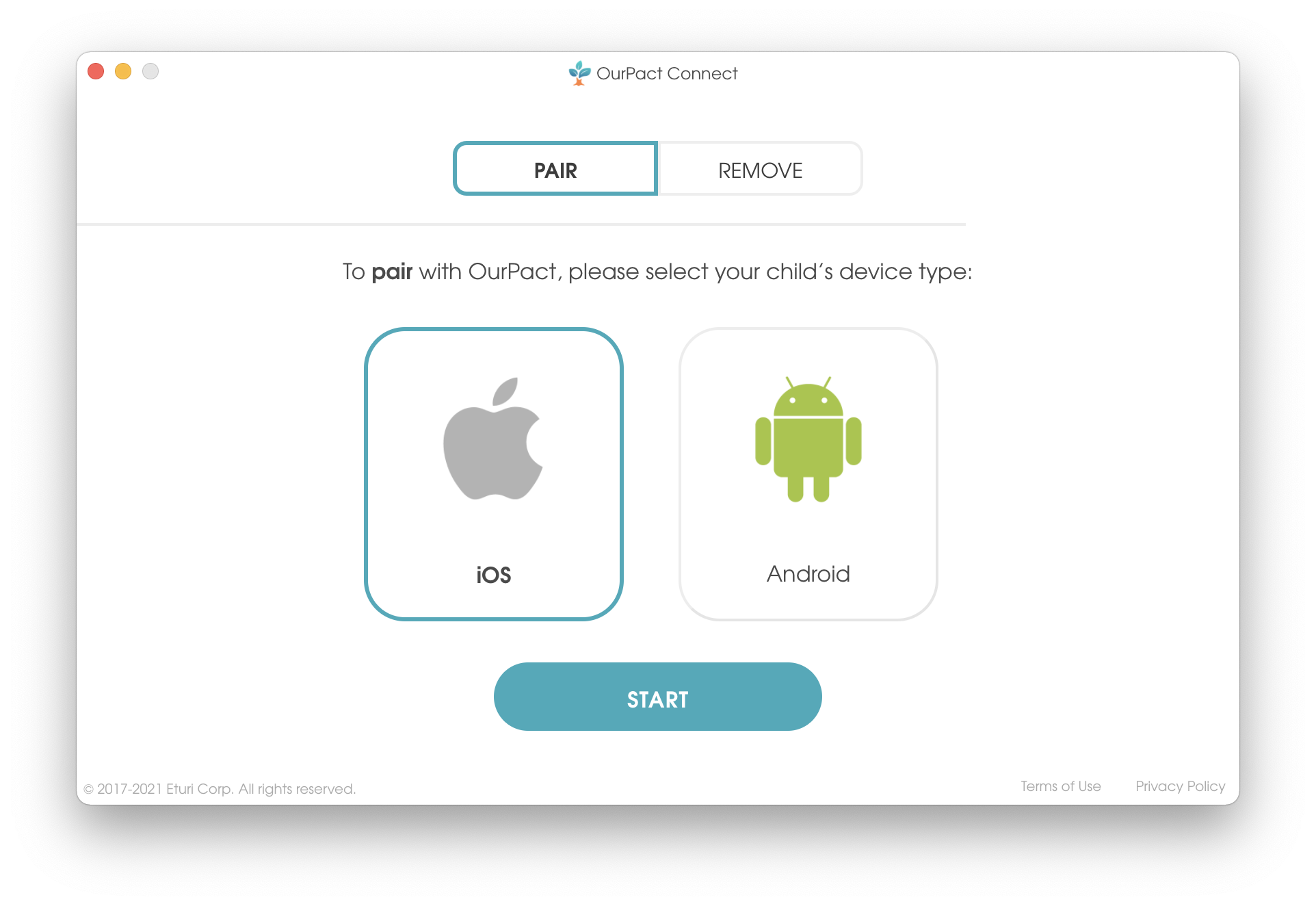 Enter your OurPact account email and password.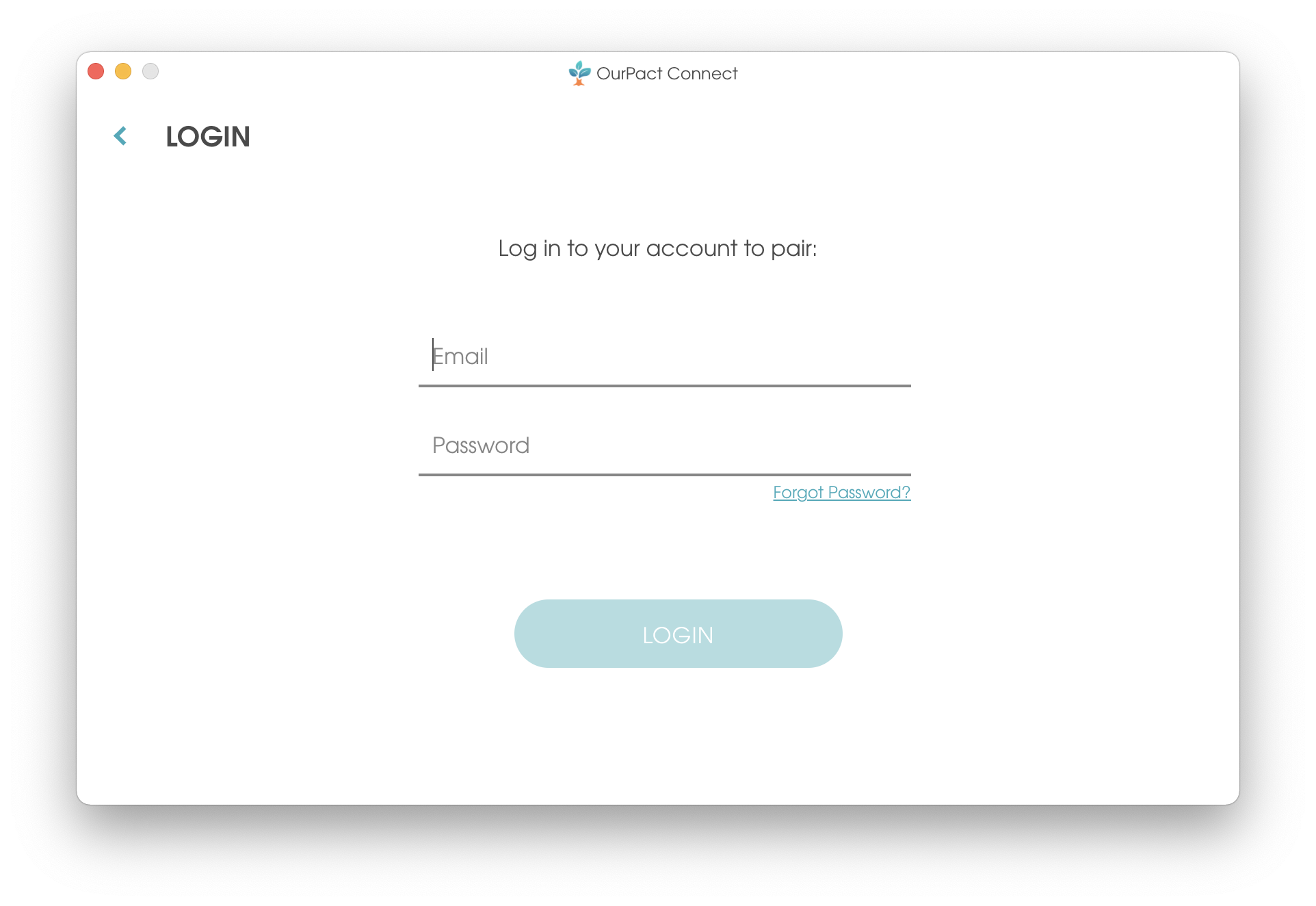 Disable 'Find My Phone' on your child's device if enabled. To do so, navigate to the device Settings > Apple ID > Find My > then turn 'Find My Phone' OFF.
Please note: you will need your child's Apple ID login information to turn off 'Find My Phone.'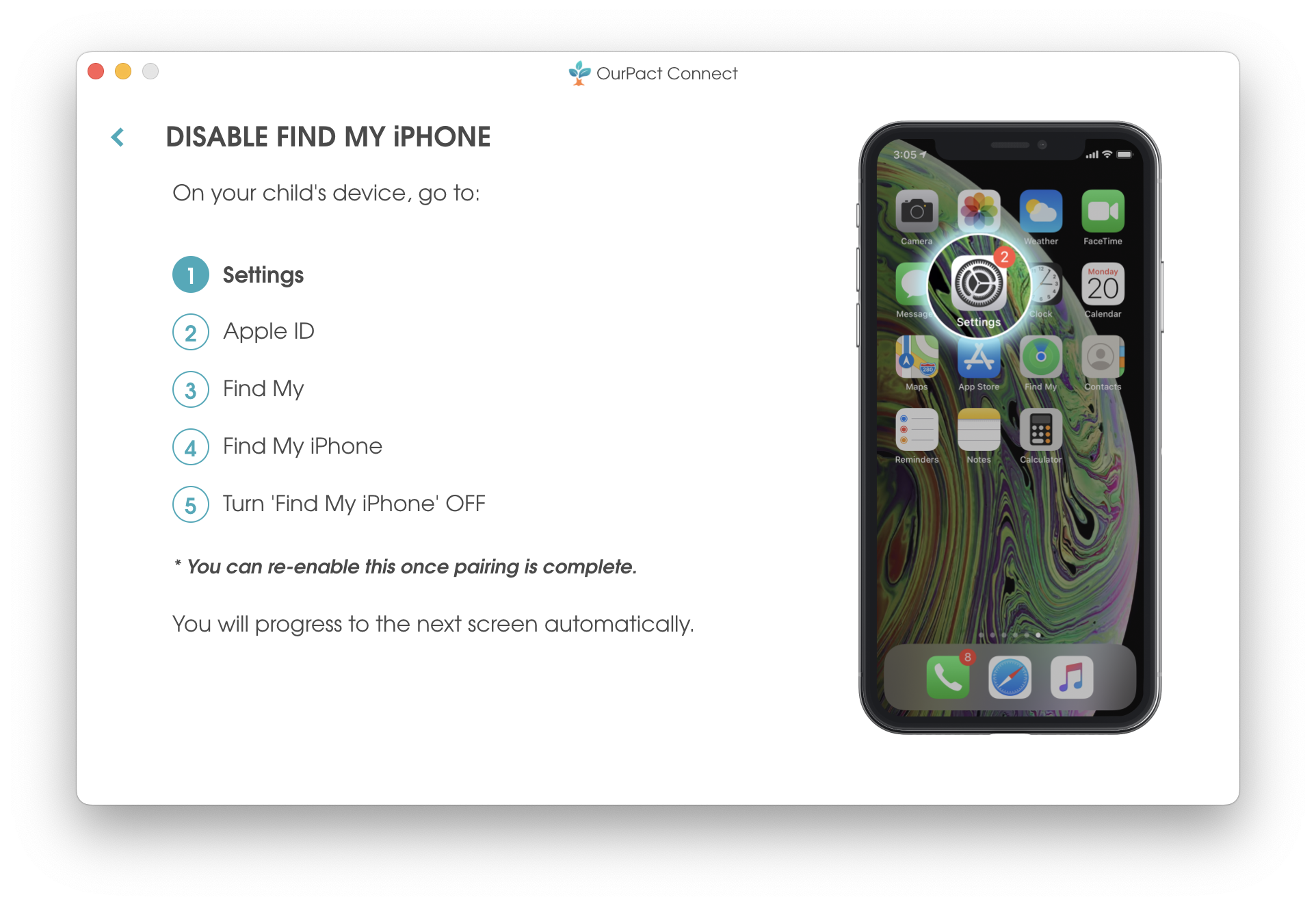 Accept the 'Trust' prompt on your child's device. If you have previously trusted the computer you are using for installation, you may not receive this prompt.
(If you are unable to move past the 'Trust' prompt in the installation, please click here for more help.)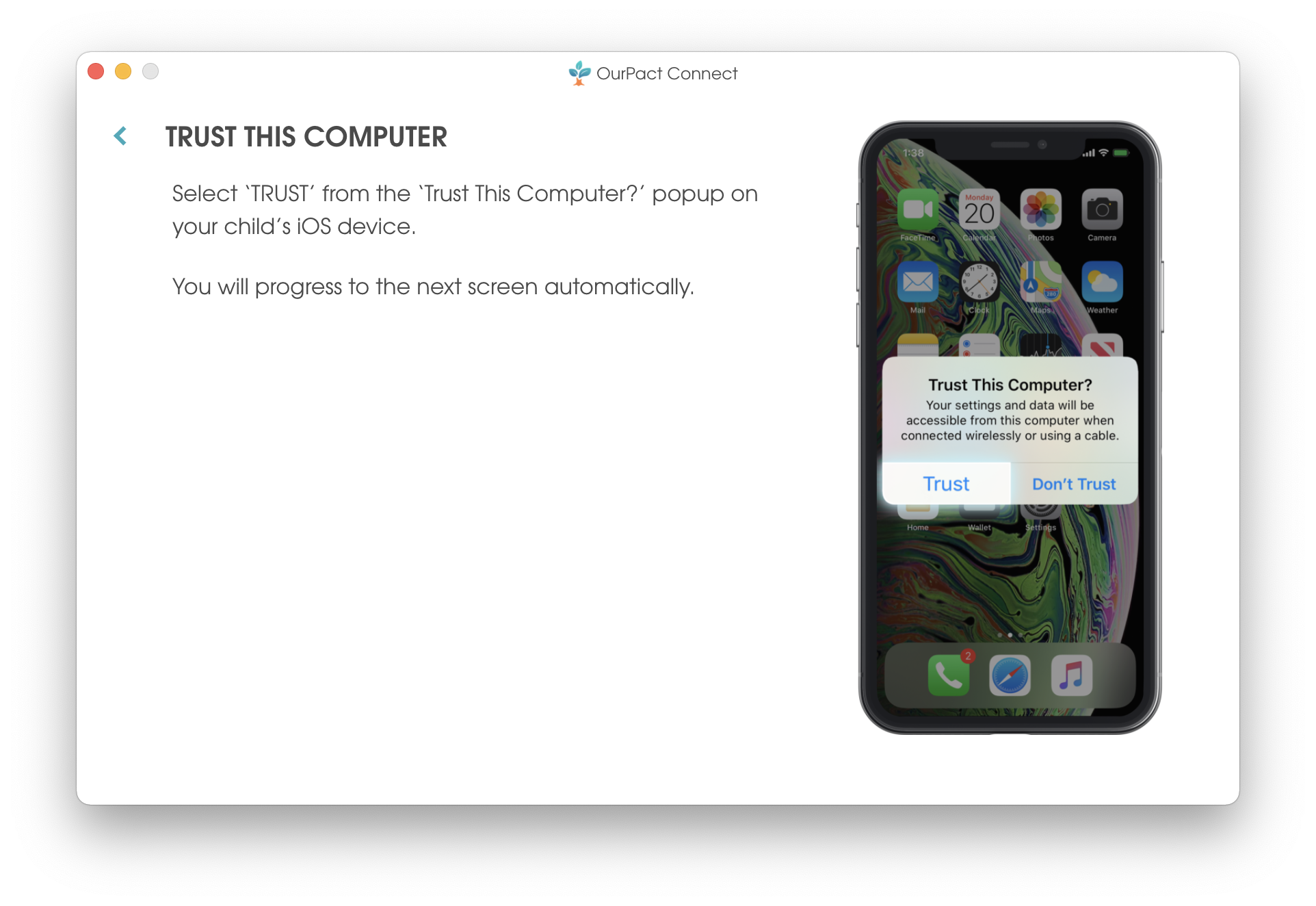 Choose to pair your child's device to an already existing profile or create a new one.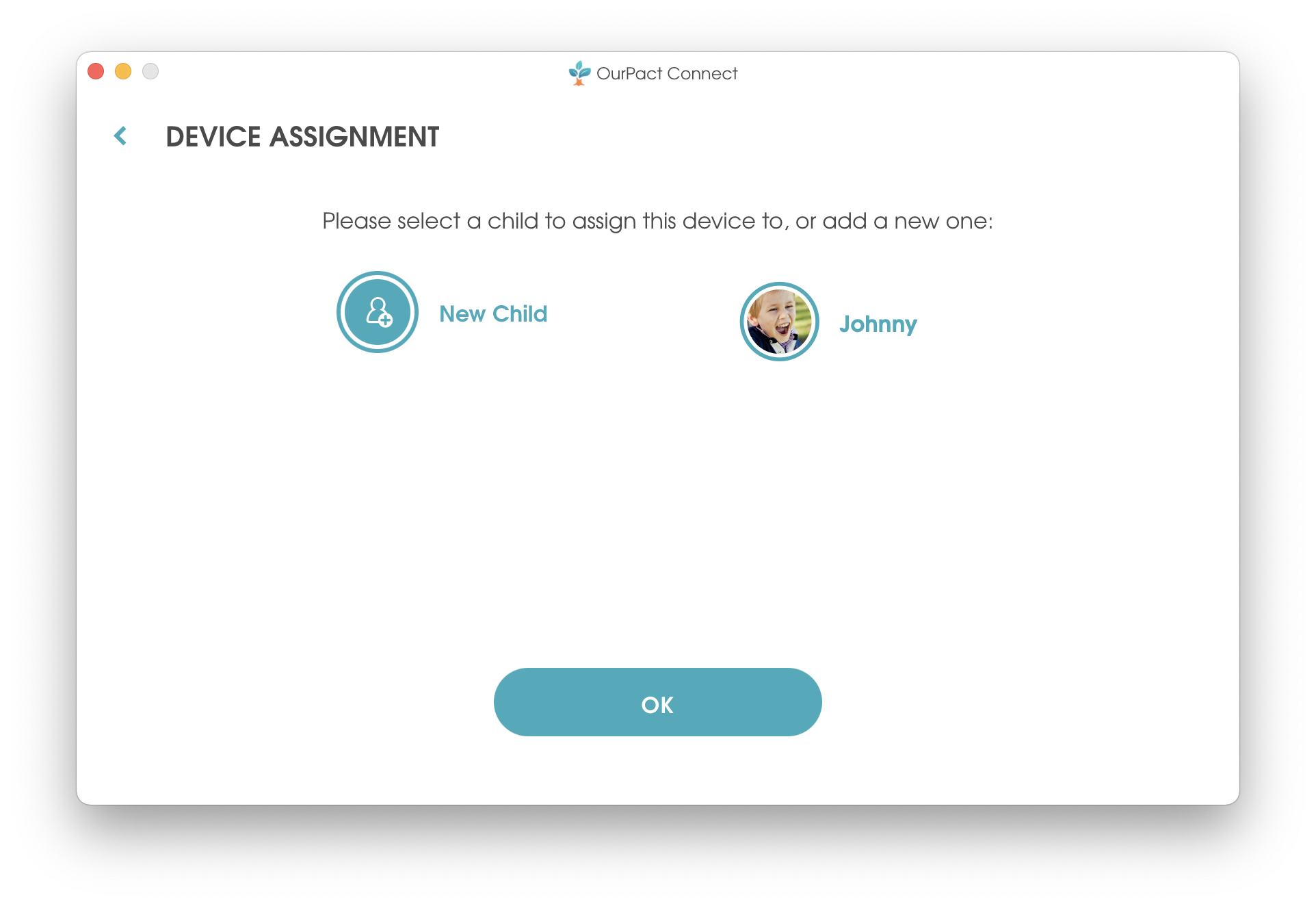 If choosing to create a new child profile, enter the new child profile name. This name can be changed later in your management dashboard.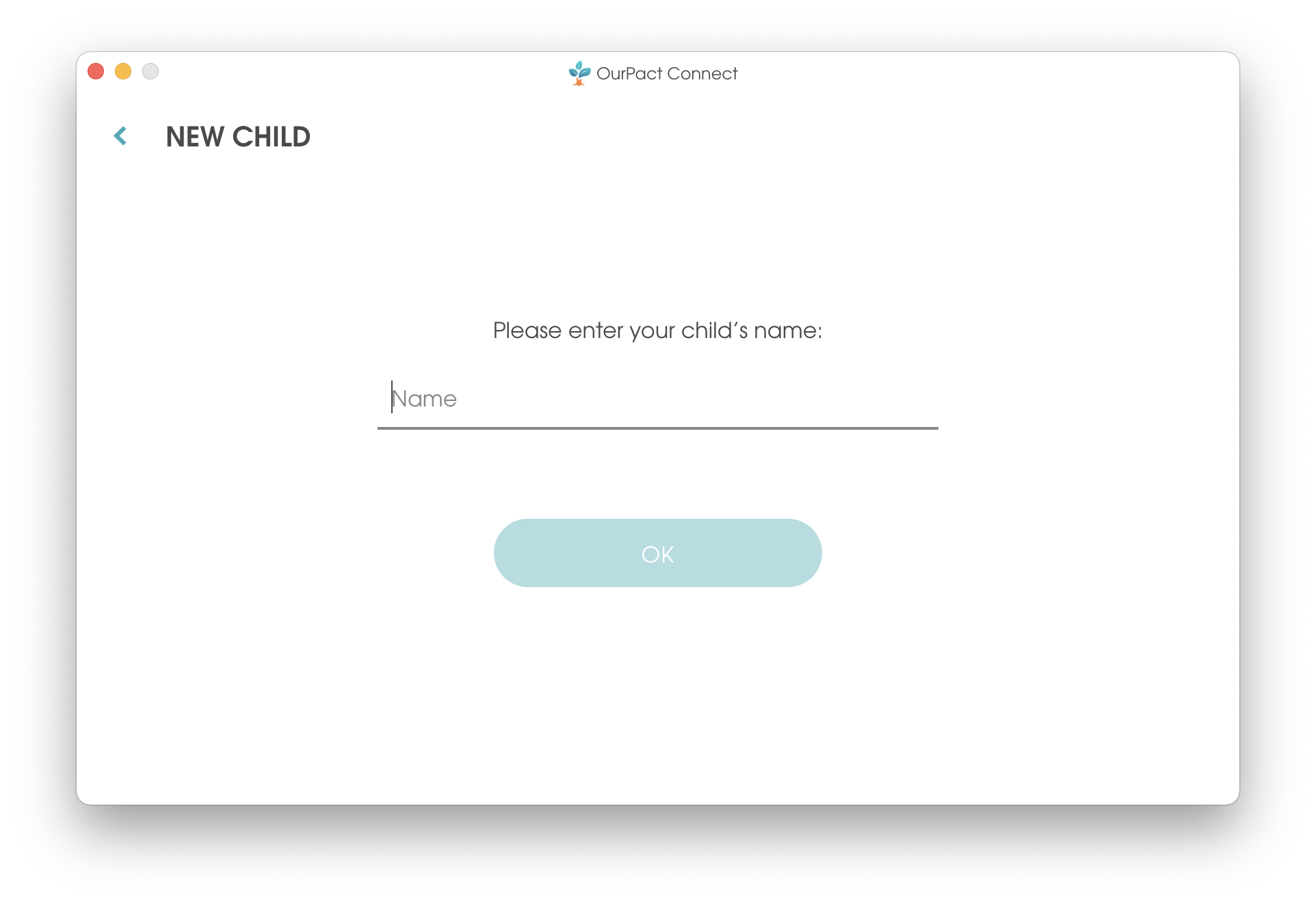 Consent to the Data and Privacy policy.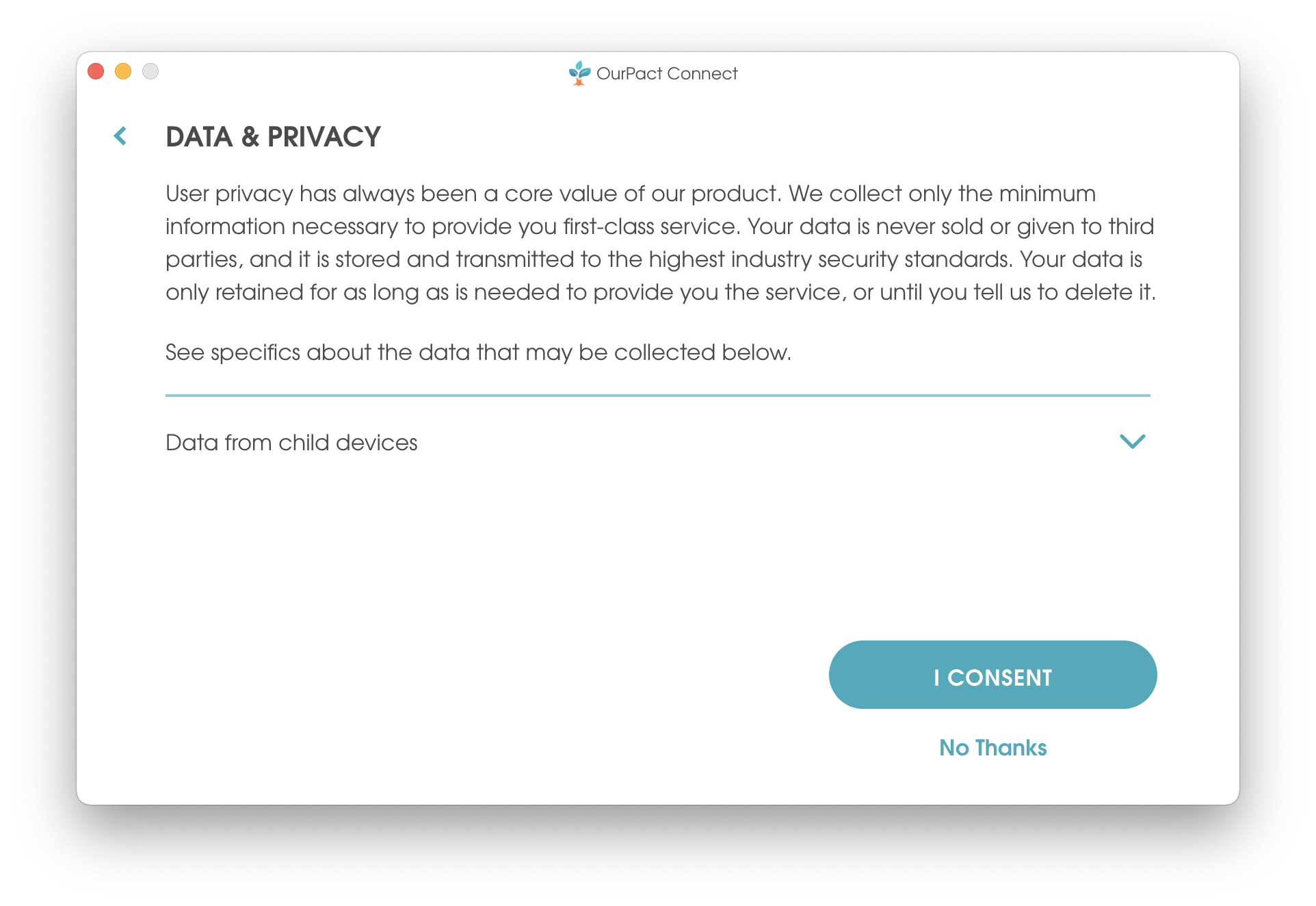 Choose to install 'tamperproofing' to prevent your child from removing their management profile. If you want your child's device to be tamperproofed, choose 'Yes'.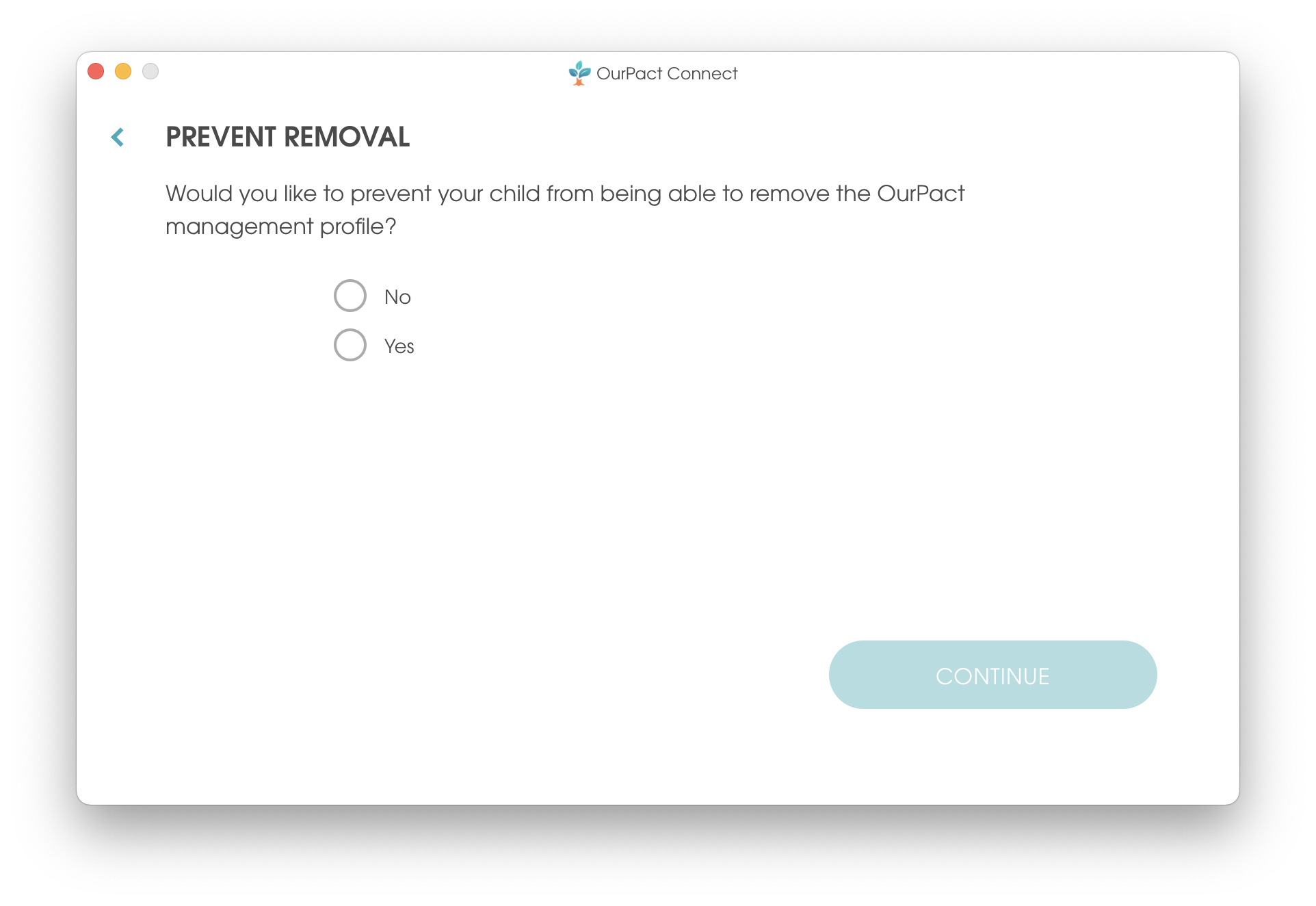 Select 'Continue'
Please note that once your child's device has been paired with 'tamperproofing,' you will need a computer to remove management from the device.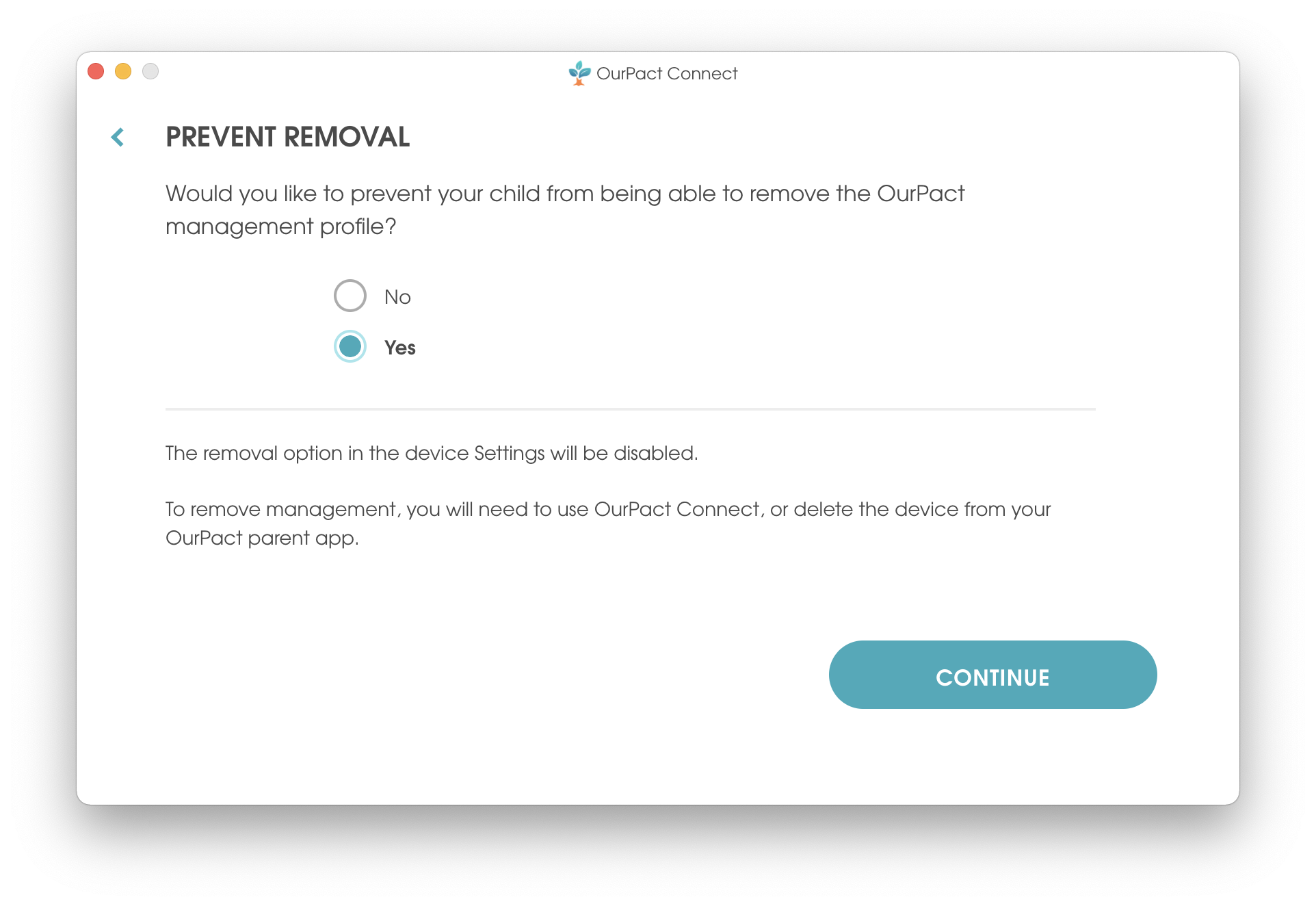 The next steps will happen automatically on your child's device. Please do not disconnect your child's device from your computer until you see the 'Success' screen at the end of the Connect installation.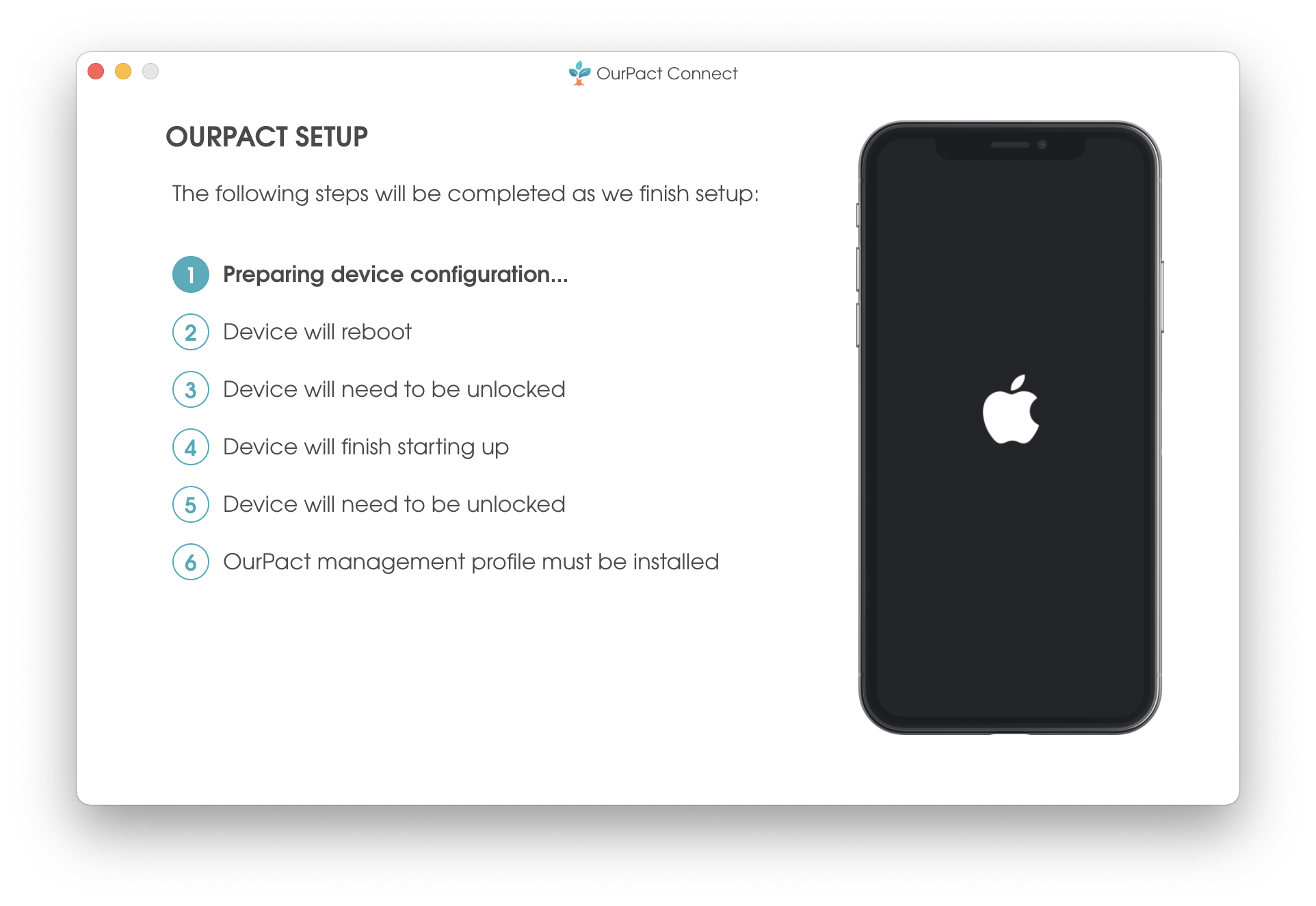 Your child's device will automatically be restarted.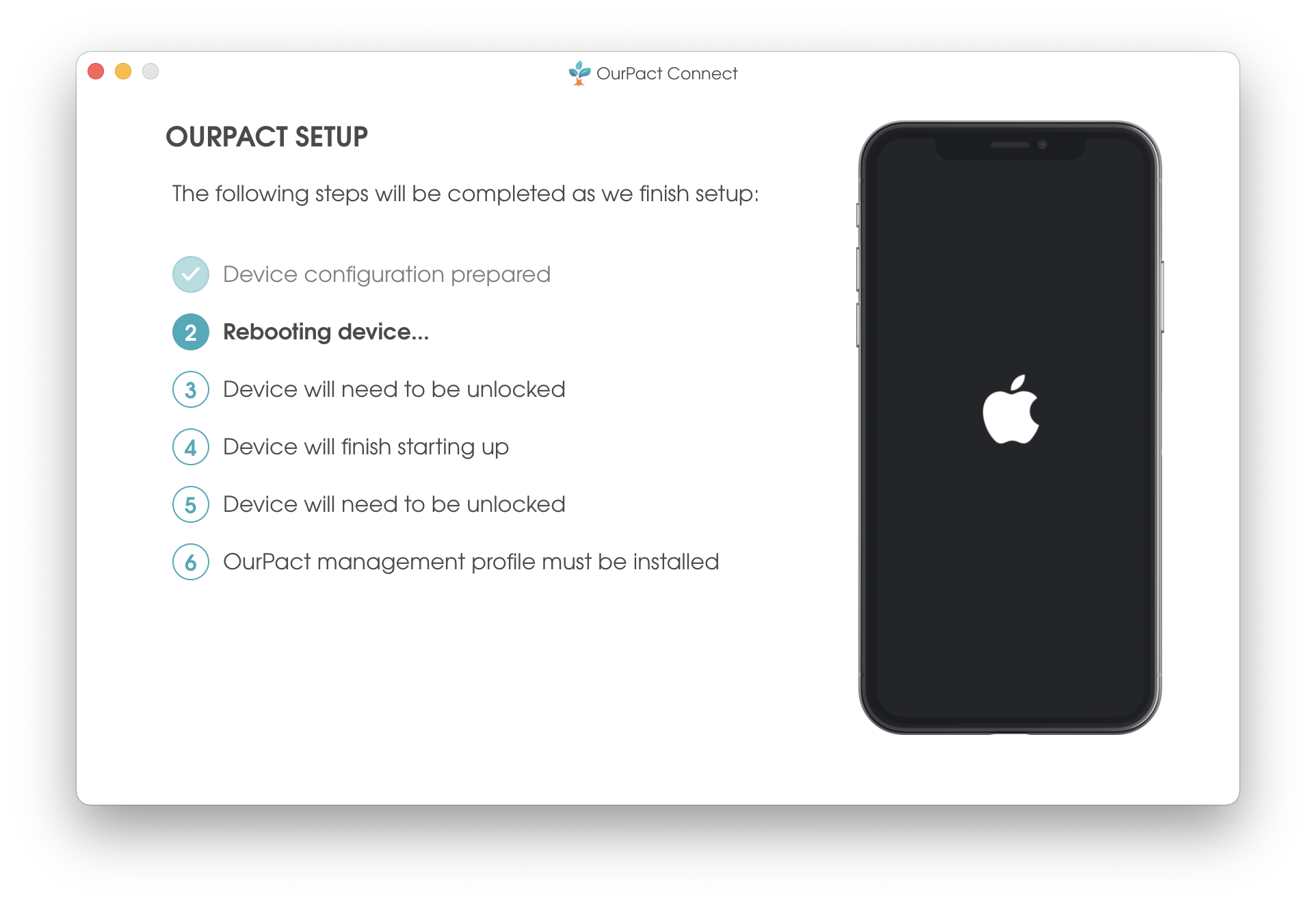 If prompted, enter your child's device pin to unlock the device.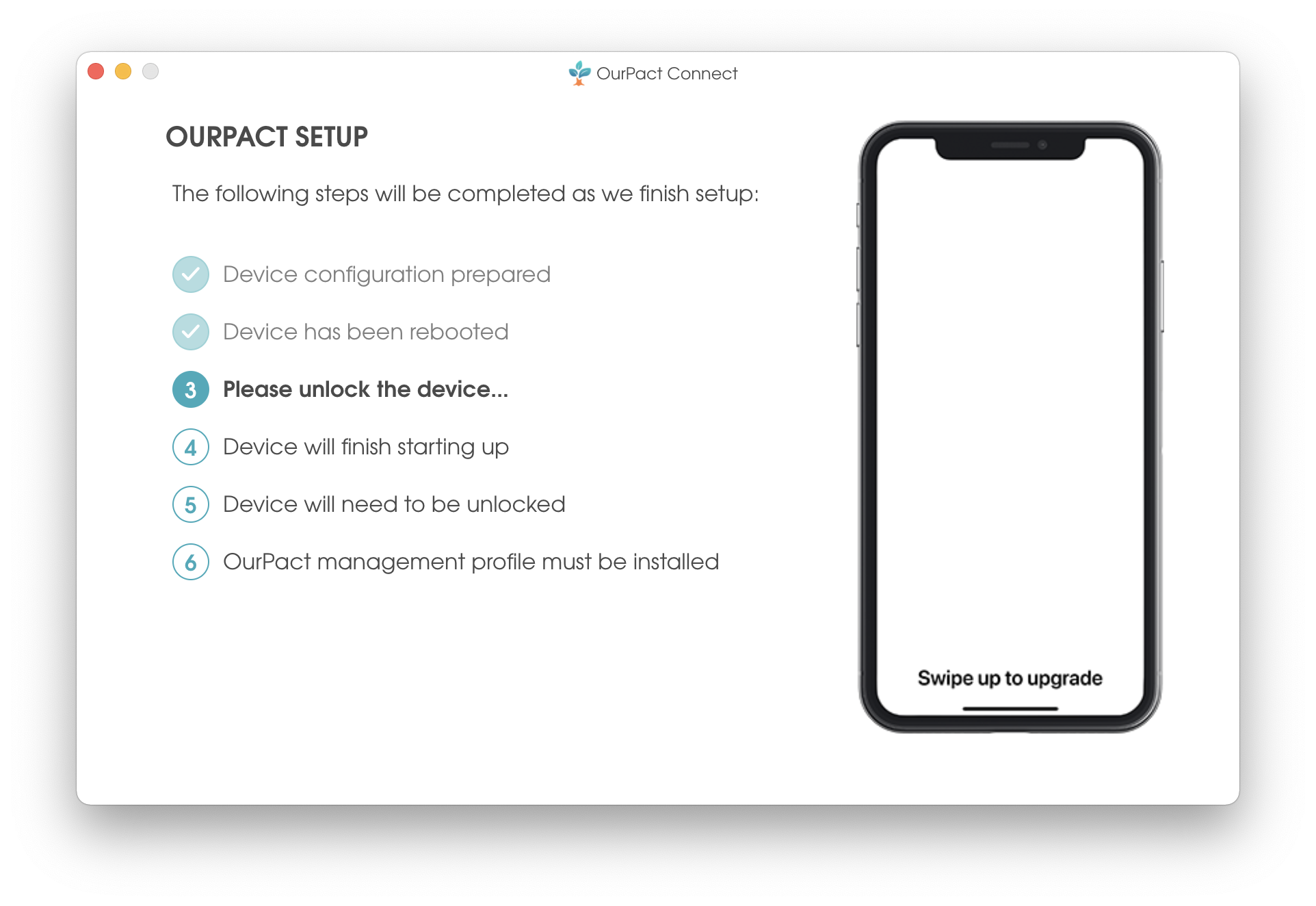 The Connect installation is almost done; you will need to unlock your child's device with their device pin one more time.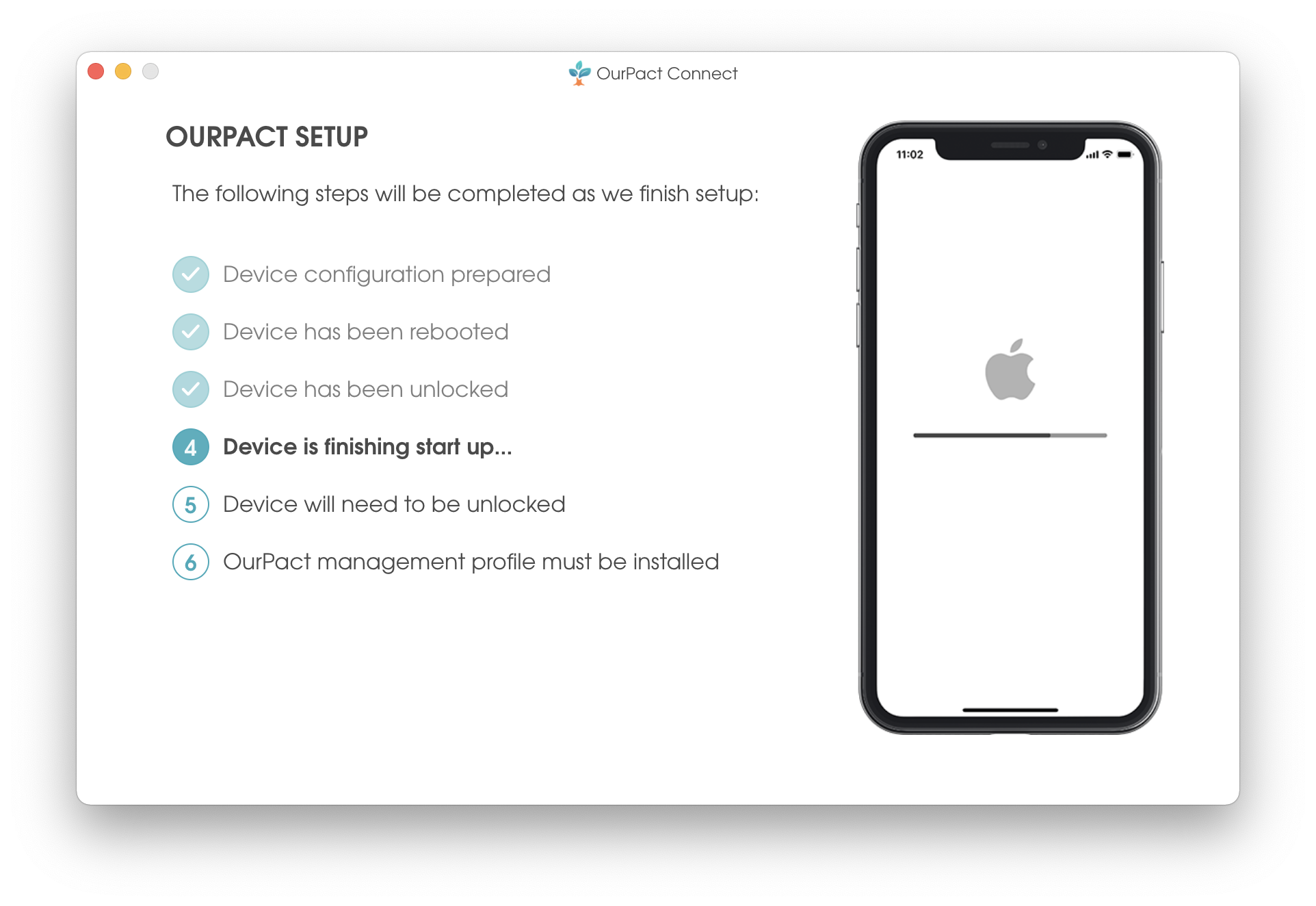 You will see the Remote Management screen on your child's device. Please tap 'Next' in the top right-hand corner to complete the installation.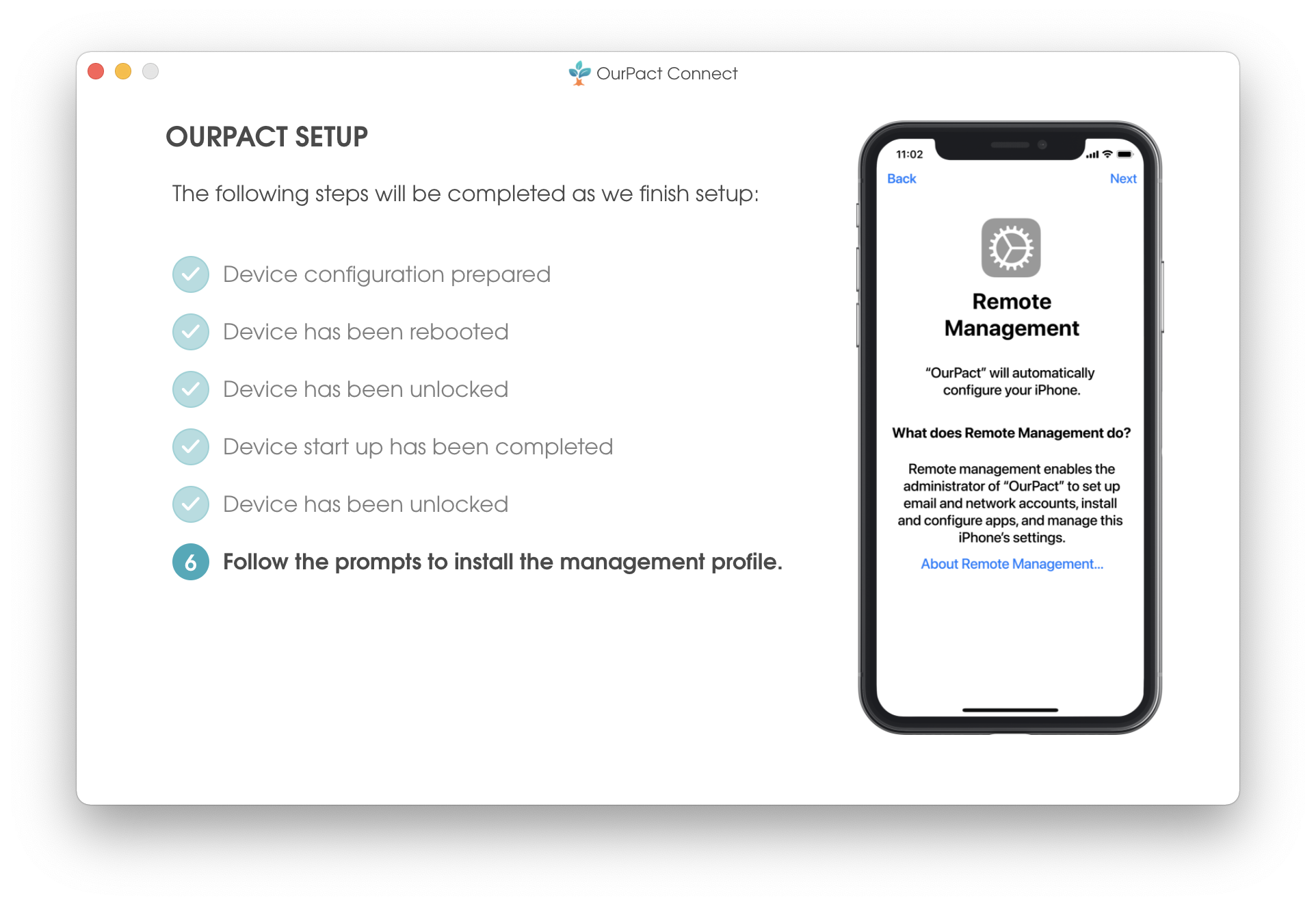 Success, you can now disconnect your child's device, and enjoy OurPact's management!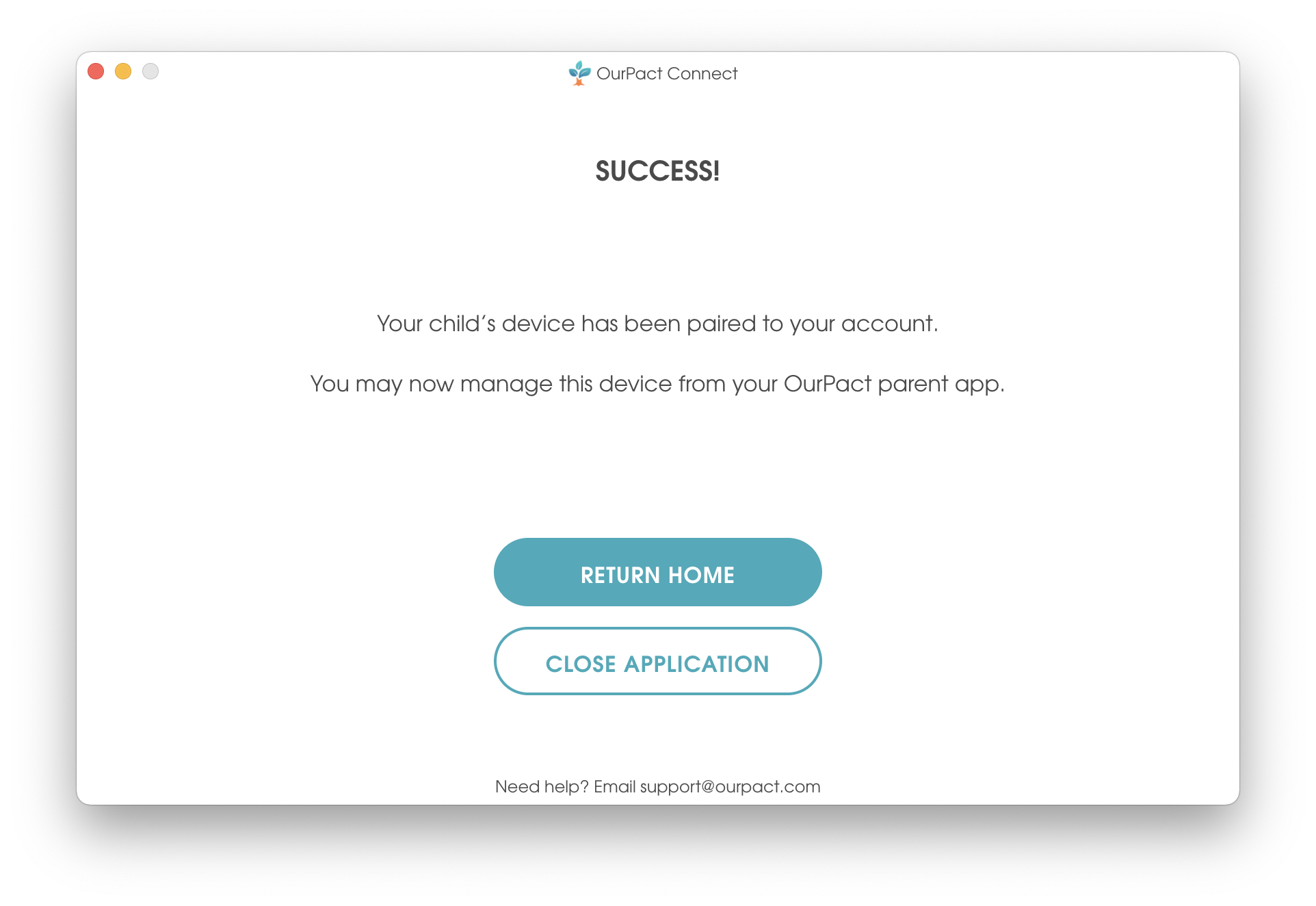 –––––––––––––––––––––––––––
If you don't have a computer:

*
Download and open OurPact Jr. on your child's iOS device
Tap 'Don't have a computer?'
Sign in & follow the prompts to pair
*Free / Plus Accounts: Connect setup isn't required for Free/Plus-tier iOS child devices, but it does unlock access to Safari blocking and App Organizer (OurPact's solution for iOS app 'scrambling' after blocks). If you have a computer, we strongly encourage completing the setup through OurPact Connect.
**Premium / Premium+ Accounts: OurPact Connect is required to lock down the management profile on your child's device as well as to access Premium/Premium+ features on iOS child devices. If you don't have a computer, please downgrade your subscription, and follow the italicized steps above on your child's device.


Need more help? Please email us at support@ourpact.com
Please include your OurPact account email, computer type, and any details about issues or error messages you've encountered.